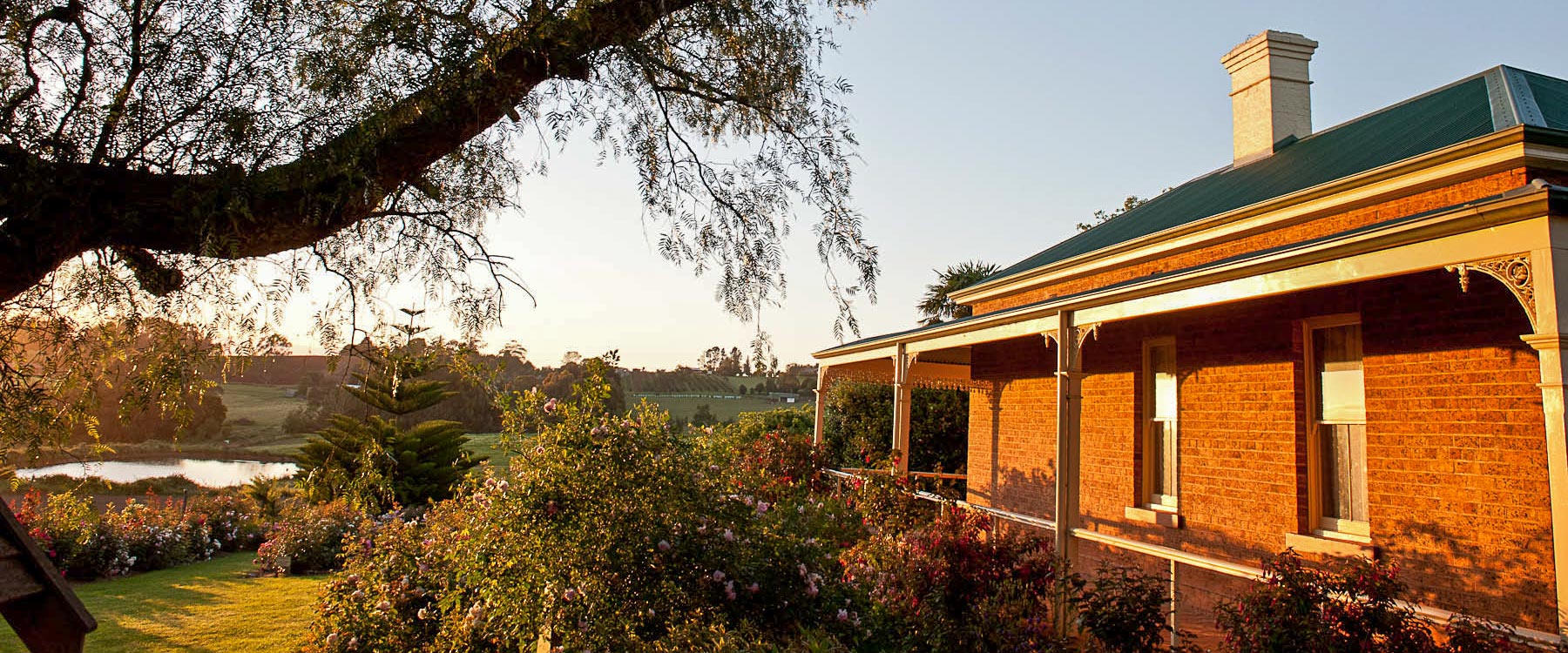 Wednesday to Sunday: 10 am to 4.30 pm
Relive the history of the Yarra Valley
Do you love immersing yourself in bygone days?  If so, take a drive out to Wandin in the beautiful Yarra Valley, an hour east of Melbourne, where you'll find the historic homestead of Mont De Lancey, built in the 1880's by an early settler family, the Sebires.
There's lots to see when you visit the property – the former milking shed, the slab kitchen on the original house site, the museum collection in the remodelled former farm buildings (which is home to over 5,000 eclectic objects, from egg whisks and butter churns to wedding dresses and pig scrapers), plus the historic dairy and chapel.
Step back in time…
In 1867 Henry Sebire, his wife Martha and their four children settled in Wandin Yallock where Henry leased 80 acres of newly-surveyed Crown Land.
As they began to build their farm, the hamlet of Wandin had literally only just been 'put on the map'.  The Sebires, along with a handful of other European families, had to fell trees and clear their land before they could build their homes.  Henry built their first home using the timber he'd just felled.
Fortunately for him, he was a former stonemason, so he and local labourers made bricks by hand, using clay quarried from the dam – Mont De Lancey became the first brick built house to be built in the district.
Mont De Lancey was their family homestead. It is rich in their history and ready for you to explore.
Trades of Yesteryear
Mont De Lancey is much more than just an old homestead with a museum.  It's a one-stop-shop where you can see the crafts and trades from yesteryear.
Working blacksmiths in their purpose-built forge, shaping metal into tools & art with heat & hammer.
Check out vintage engines and machinery in the Yarra Valley Vintage Machinery Preservation Society shed.
The Eastern Woodturners use age old traditions to turn timber into art and functional pieces.