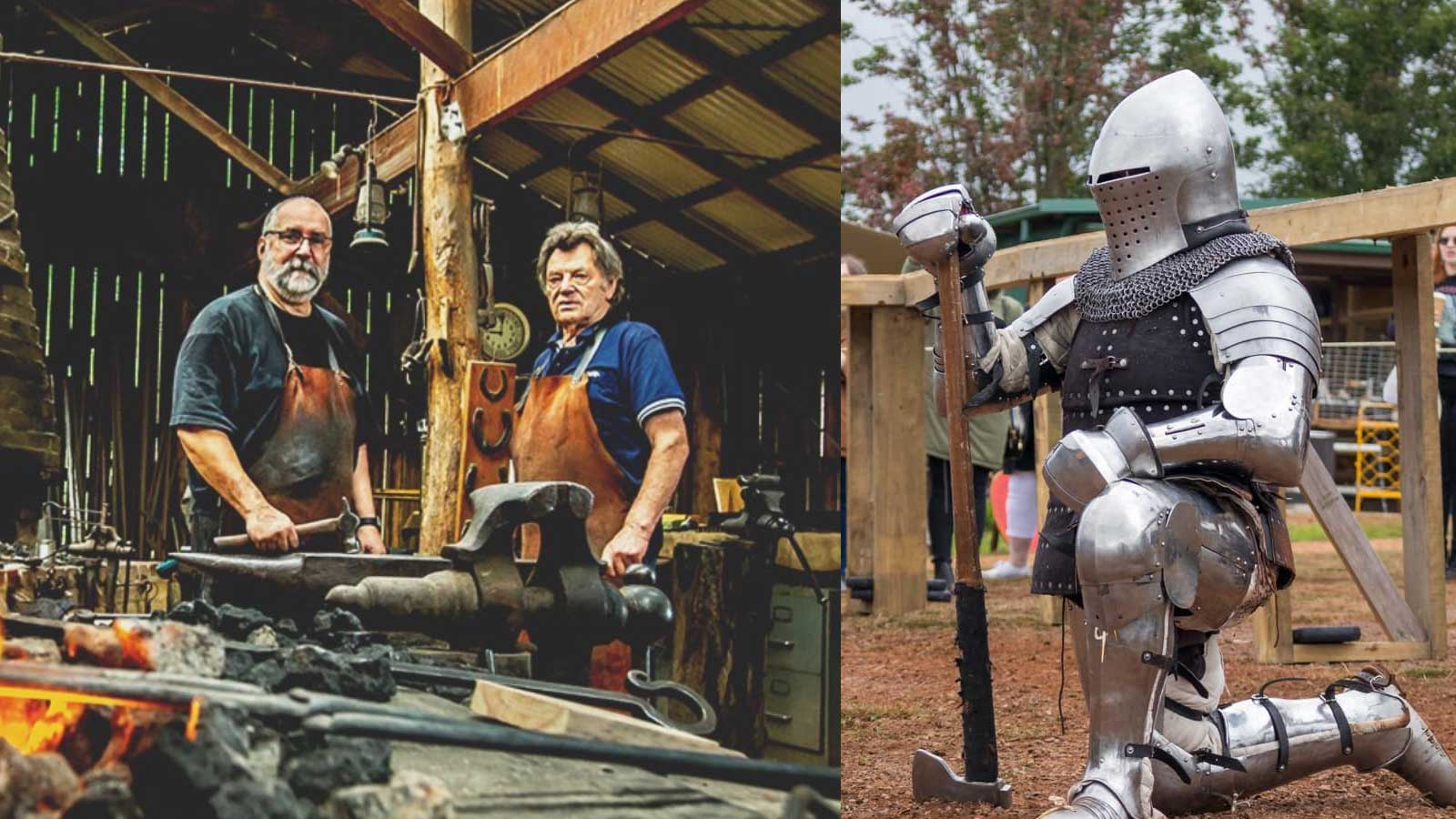 The Blacksmith and Artisan Festival
History comes to life with live music, Viking re-enactment groups, blacksmith and other lost trades displays, pagan art exhibition, licensed restaurant and medieval armoured battles!
10am – 4pm
FREE ENTRY.
Historic Medieval Battles
Fashions in the field
Come and try HMB Soft
Old World Crafts
10 active blacksmith forges
Pagan pewter
Gypsy Market
Medieval fashion and crafts
Special thanks to Yarra Ranges council for their funding and supporting this event!
Share This!